Pack and Promote with BizBox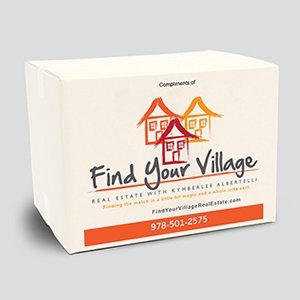 BizBox - is a great way to WOW your clients even without the Pack and Promote program. 
Clients love them, and they are like mini-billboards on moving day with your name, logo, and even photo. 
Friends and family can't help but be impressed with your service and professionalism.
However, with Pack and Promote you can get your clients to agree in advance to promote you on social media sites like Facebook, Instagram, and Twitter! 
---
"Biz Boxes are a great "ah ha" item ... I don't know why all real estate agents aren't using them, and one of the best benefits is that my clients tell their friends how great it was that we sent them the boxes.  Great public relations!"
Robert Gordon - RE/MAX CENTER REALTORS
---
Step 1 - see if your client wants to participate in Pack and Promote
That's an easy ask. There are few clients who don't need boxes, and all they have to do in exchange is post some pictures and give you great testimonials on their Facebook feed and such. Since you provide great service they are going to be happy to do it. This is just an easy way to ask for a reference!
Step 2 - Get Started by setting up your artwork
You can fully customize your BizBox - add your name, business info, logo, and even photo. We have templates you can choose from or submit your own! We will email you a proof in a few hours.
Step 3 - Place your first order
If your client needs boxes quickly you can put the order in at the same time you create your artwork, because we don't ship any orders until you approve your artwork.
Step 4 - We will make and ship your BizBoxes

It takes us a day or two to create your boxes and FedEx Home delivery takes about 1-3 business days to deliver them.
Step 5 - Pack, Photo, Post and Promote
Here is where it gets fun - just ask if your client would help promote you by Packing your BizBoxes, take lots of Photos, Post them on Social media, and Promote you with a great testimonial to their friends and family. Even tag you on Facebook so your contacts see them too!
Get Started right away - by clicking here or give us a call at 877-724-9269